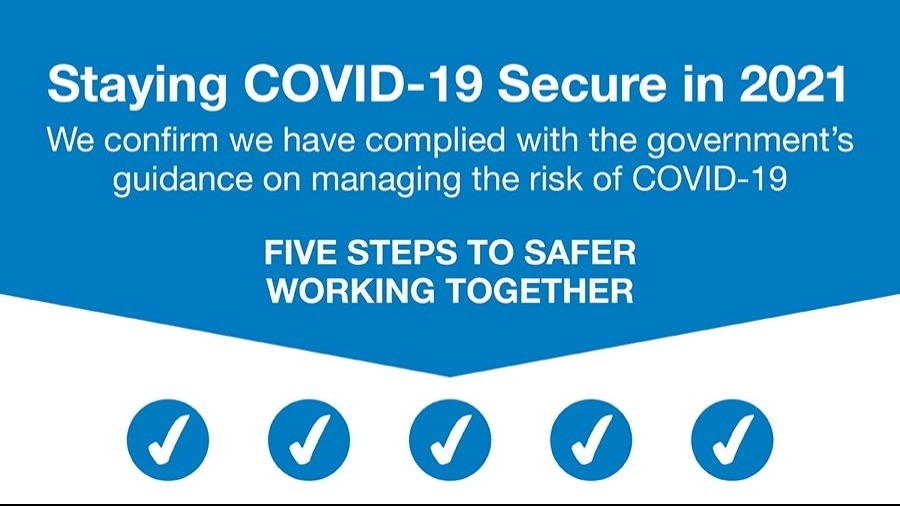 Our Barber Shop & COVID-19
As we learn to live with COVID-19, we do want to let you know how we're dealing with it here at Franco's. We are continue to closely monitoring Coronavirus (COVID-19) updates in order to act quickly and are following all advice from the Government and World Health Organisation.
Please be assured that our shop is 'COVID Secure' and proactively implementing and managing compliance with all Government rules and guidance. Since the pandemic started our clients have seen us introduce our own common sense measures often well ahead of any official guidance where we feel it is necessary and sensible to do so; proactive, not reactive is our motto! You can read about what we are doing differently below.
Our shop is open for business except during enforced Government closures, and we continue to implement social distancing measures for the benefit of all our clients, our team and our local community.
What are our social distancing measures?
We have reduced the number of clients that we provide services to within our shop at any one time, by doing this we will be able to provide distance between clients. Client waiting space will also be limited to the next appointment only, seated in specific chairs to maintain distance throughout the shop.
We are staggering the start and finish times of client appointments and our teams' shifts.
Due to current Government guidelines on social distancing and to support 'NHS Test & Trace'  all clients must make an appointment before visiting us. As a result 'walk-in' services are only available where we have an empty appointment slot, we sometimes have last minute 'on the day' appointments maybe available, please call us to find out. All clients using our services are subject to our COVID-19 terms and conditions; these simply give you the full details of what you can expect from us and also what we will need from you, these are all available to read when you making a booking.
Our opening hours maybe be subject to change as we continue to live the virus, however we always use our Facebook page to keep you updated with our latest news and Google will always show you any changes to our opening hours.
Thank you for being a member of the Franco's family and for your continued support during these tricky times.
Stay safe and take care of each other.
Best wishes,
Franco
What extra precautionary hygiene measures have we taken to ensure you and our team minimise any risks?
All our clients will be wearing masks and our team will be wearing medical grade face masks. Face visors will now only be used for beard & facial services and when local infection rates are high.
Hand sanitiser is available at our entrance for everyone to use on entry and exit.
Soap, water and single use paper towels will be available at every barber station in addition to our bathroom to enable our clients and our team to wash their hands regularly
Tissues will be provided at every barber station for clients and our team to use and we have extra pedal bins for their disposal
In addition to a full daily cleaning of our barber shop, we will be sanitising all touch points (door handles, till, card machine, bathroom etc) and carrying out additional cleaning throughout our shop at regular intervals throughout each day
Each barber station will be cleaned after every client; armrests, head rests and basin, tap and tools sanitised after each use
All towels and gowns are washed after each use
Hygiene posters will be displayed through the barber shop and in our bathroom
Magazines and newspapers will temporarily be removed – sorry!
We are not currently offering refreshments, however if you need a glass of water just ask us and we'll get it for you
We will not be taking payments in cash for now
All our team members take COVID test regularly throughout the week and anyone who is unwell or has been in contact with someone who has or is suspected of being infected with COVID-19 will self-isolate following the latest Government rules and will not come into our barber shop. We kindly ask that our clients do the same.
If you have any further queries about visiting our shop during the pandemic, please email us at admin@bristolbarber.com
Please note: For safety reasons, all members of our team have the right to refuse service to any client who appears to have cough, cold or flu like or COVID-19 like symptoms.